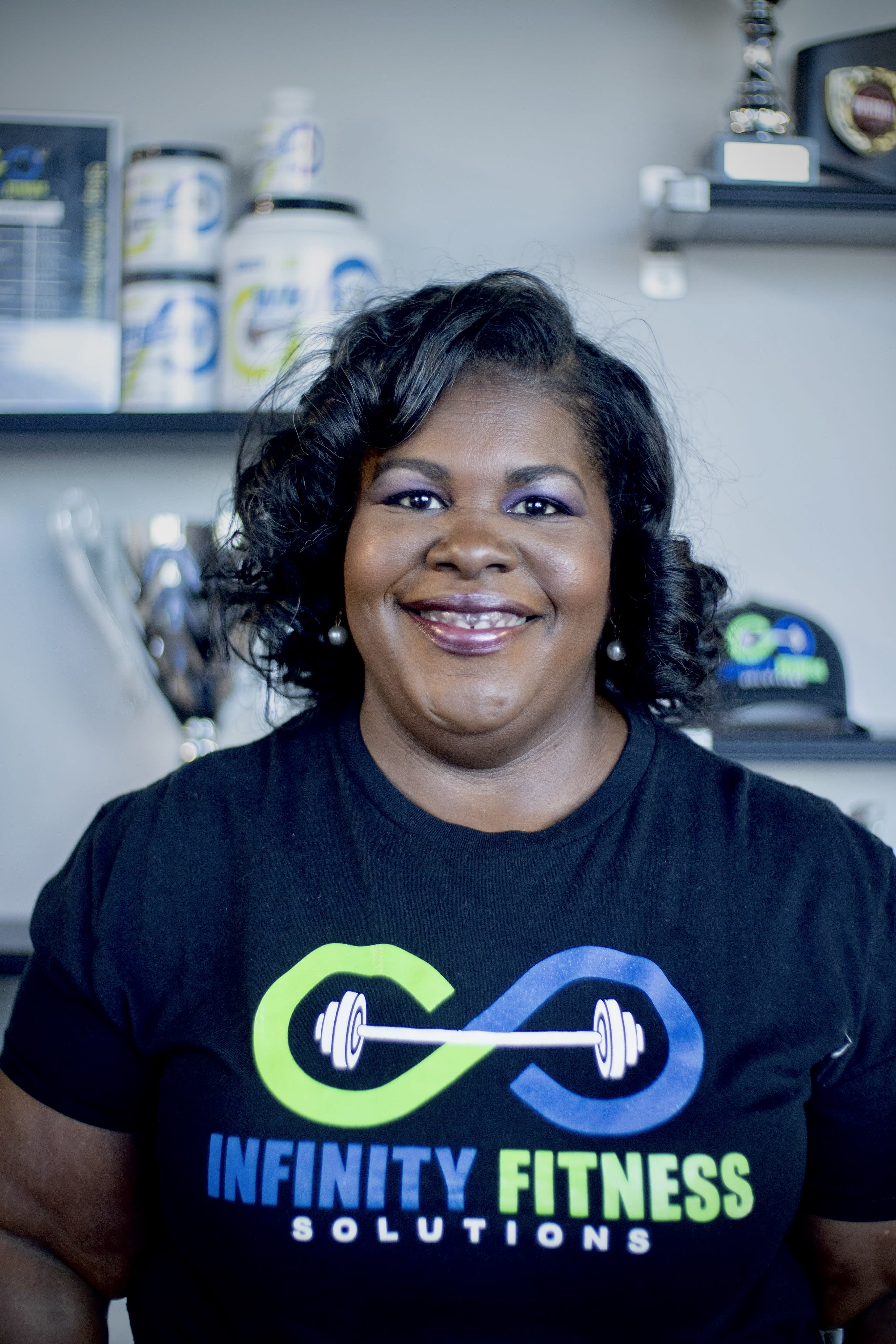 Angelia Nedd
When I first began my fitness journey it was very difficult for me to exercise and stay consistent with my
weight loss plan. However, I wanted to improve my general health thus improving my quality of life so I
began my weight loss journey over 10 years ago. I have achieved success by losing over 100 lbs and now
I want to help others discover the benefits and joy of exercise.

I have been a certified diabetes care and education specialist for over 20 years teaching patients meal
planning and how to incorporate lifestyle changes that will result in a decreased risk of future health
related issues from diabetes. In addition, I have become a certified personal trainer so I can incorporate
this knowledge to help clients go through transformation process and achieve results that will make
them happy, strong, and confident.

I began teaching classes over 5 years ago and I enjoy working with clients and inspiring them to reach
their greatest potential in this fitness journey. As Martin Luther King so eloquently stated" Faith is taking
the first step even when you don't see the whole staircase". The faith to believe you can achieve
success in your fitness journey begins when you take your first step toward change.