Do You Want to Start Utilizing a Proven System Which Delivers Quick Total Body Transformation & Weight Loss Results?
Burn Fat, Sculpt Your Body and Change Your Entire Life with Personal Training & Boot Camp Classes from Infinity Fitness!
From the desk of:
Kevin Johnson
Owner
Infinity Fitness Solutions
Date:
Dear Friend:
Are you tired of wasting money on fad diets and infomercials which never actually produce results?
Does it seem like you don't have the time or energy to actually exercise in the way you know you should?
Are you willing to work hard as long as you're in a motivating setting, with a proven program guaranteed to produce sensational results?
My name is Kevin Johnson, and I'm a personal trainer in Houston who's ready to inspire you and help you reach your goals. While I've spent my entire life dedicated to athletics and personal fitness, I found my true inspiration when I began helping others with their health and fitness, too.
In 2011, I founded Infinity Fitness Solutions, and today, we offer a wide range of health and wellness services. All of them can be entirely customized based upon you, your body, your background and the type of results which you're striving for.
I'll work with you to develop a personalized and comprehensive program, and I'll guide you to success with one on one attention, support, instruction and motivation. I want to help you do more, to reach new heights, and to achieve long-term, life-changing results.
Never settle for less, for "I can't", or for anything else which stands in your way. Sign up for personal training or boot camp from Infinity Fitness Solutions, and I guarantee that I'll help you be at your best, and to reach your health, fitness and weight loss goals.
Before
After
Cheryl Carson
"From my first consultation with Kevin, he's been professional and attentive to me reaching my goals! He is knowledgeable on nutrition, strength training, and weight loss! What i'm most impressed with is, how he has worked my endurance up! My weight loss journey has really changed my attitude, I'm much happier and slimmer! I highly recommend him!"
Alexis
Rebecca S.
"Kevin is a professional and extremely knowledgeable when it comes to fitness and nutrition. I struggled for years with my problem areas but after working with him, I'm in the best shape of my life. He educates me on my diet and puts together workouts that keep me motivated. He always shows up prepared, with a positive attitude, and gives me the encouragement I need to achieve my goals."
Raquel G., gymrat
"I'm always impressed by Kevin's ability to meet me where I am. When my goals change, his strategy changes and I love it! Whether I want to simply tone or build and sculpt a specific muscle group, he has a plan for me."
Raquel G., gymrat
Jessica Williams
"Working with Kevin has been great. When I began working with him about a year ago I had a vague idea of what I wanted to achieve. Kevin worked with me to construct concrete goals and then developed a unique workout and nutrition plan to help me achieve those goals. Kevin comes in with an enthusiastic attitude and a wealth of knowledge about his craft. He constantly motivates me, making it easy to not get caught in the day to day monotony of training. I have been extremely satisfied with my results. Definitely book your next appointment here!"
Jessica Williams
Juan G.
"I have had 2 sessions training with Kevin. He is a professional who spends time learning about you and preparing the exercises that work for you. It's only the begining of what I know will help me achieve excellent results."
Juan G.
Erika Slater
"I was a little apprehensive at first and thought I didn't need something like this and I could do it on my own. After my first boot camp session I was hooked! It has been about a year and I am a different person inside and out. I have goals I would have never thought possible without KJ pushing me to better myself and I would have never gotten here without him. This has not only been an exercise program, but a complete life change for me.​"
Erika Slater, Friendswood
Tone your butt, thighs, back and arms, and target any of your trouble areas
Improve your energy, confidence & mind set, and learn how to live a healthier lifestyle
Love the way you look and feel — sculpt your body and be at your best!
At Infinity Fitness, we're passionately committed to changing people's lives. We'll help you reach your fitness goals in the gym, but we also will help you to live a healthier lifestyle moving far into the future as well.
You'll receive the knowledge, skills, support, motivation and education you need to reach your fitness and health potential. Be empowered as you improve your body physically, become fitter, and reach all of your goals.
Choose the program which works best for you, and we'll personalize it so that you can see and feel the difference in your body quickly. My goal is to ensure you experience life-changing results, and I'm committed to your cause at every step of that journey.
The Infinity Fitness Solutions Difference
Your choice of private personal training, small group training, or boot camp
Combine cardio, resistance training and flexibility into quick and proven workout routines
Burn excess fat, sculpt your body and build lean muscle mass
High energy, fun & fast workout programs
Full body composition assessments & personalized strategies
Nutritional advice and support
Ongoing motivation, education & assistance
Regular fitness assessments & progress monitoring
Before & After Photos every 90 days
Injury rehabilitation & posture-improving exercises and stretches
Free consultations, multiple payment plans and packages, and a money back guarantee!
---
Infinity Solutions
Professional trainers with genuine care & concern for you, your health and your results
Affordable, convenient & risk-free training options
Comprehensive programs customized for each client
Other Trainers & Gyms
Inexperienced & unprofessional trainers who only care about sales and profits
Overpriced & inconvenient options
Generic programs which won't match your goals or needs
CLICK HERE to register for the best Houston personal training & boot camp or call 832-677-2157
Still not sure you're ready to reach your fitness goals, and look and feel better than ever? Right now we're offering a special money back guarantee when you sign up, which means there's absolutely nothing to lose.
No questions asked or strings attached, just a risk-free way to encourage new members to see what Infinity Fitness Solutions is all about!
Money back guarantee
Sign up for Infinity Fitness today, and receive a special money back guarantee on our services. Follow our recommended program, and I guarantee that you can and will succeed and reach your goals. If you're not satisfied for any reason within the first month, then you can receive a full money back refund.
CLICK HERE to register for boot camp or personal training in Houston or call 832-677-2157
I know how difficult it can seem to get into shape, to push past obstacles and plateaus, and to find time, energy and money to invest in yourself. But if you're willing to give it a try, then I'm willing to invest in you, and provide you with the motivation, expert instruction, and one-on-one assistance and support you need to see amazing weight loss success.
I'll develop a comprehensive, total body program which will help you lose weight, build muscle, sculpt your body, and altogether look and feel amazing. You'll do more than transform your physique, you'll change your energy, your mind set, your health and so much more.
I can and will do everything in my power to help get you where you want to be physically and mentally. More than that, I guarantee that I will help you see your desired results.
Changing your life is a journey, and it's never too late to get started. You're just a click or a phone call away from moving ahead and taking that all-important first step in the right direction. Sign up today and we'll see you at the next session!
Sincerely,
Kevin Johnson
Owner
Infinity Fitness Solutions
PS. Give up the fad diets, and the big box gyms, and definitely give up the "I can't" attitude. With personal training and boot camp from Infinity Fitness, you'll smash through obstacles and finally succeed with weight loss once and for all. Sign up and take advantage of our special money back guarantee today!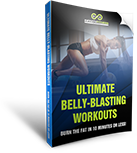 Sign Up
today and get our
FREE fitness eBook